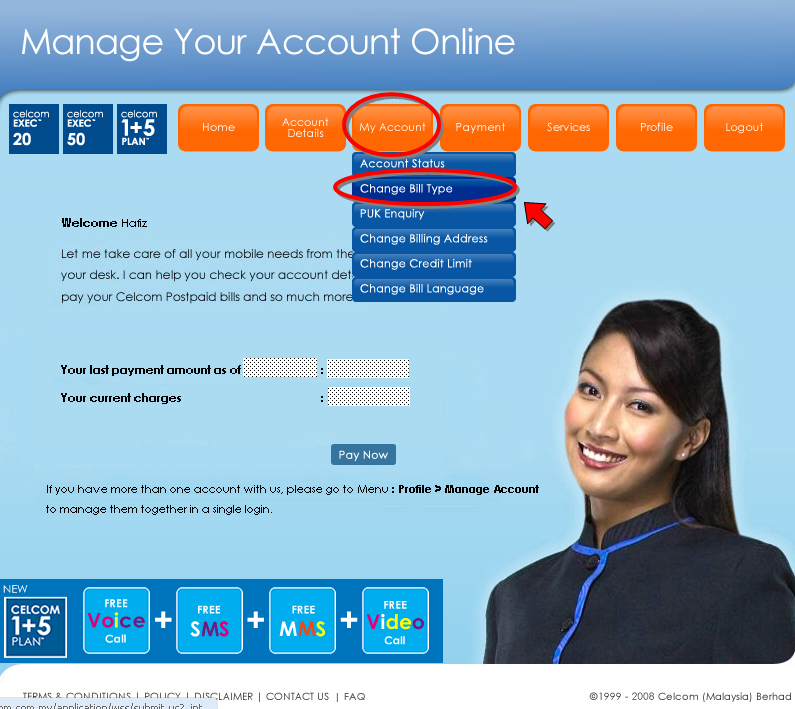 last few months i received a message that said now Celcom will charge for printed bills that is sent to our address. it costs us around rm2-rm3 each. it answered my question on why all of sudden i see extra charges on my bill [i view it online, by the way.]
since i NEVER received my bill as i am away from home, i want to opt for this e-billing. plus it helps to save more tree than being chopped out for a waste.
so i tried to change the bill option via online customer service but it stated that i can't change my option.
very very funnayy...
so what's with the promotion after all???
next option is go to celcom centre and manually change. but i have this problem that the broadband is registered under my father's name. so every time the broadband need to be unblock [hehe biasa la dulu org tak bekerja mane de duet. :p] i need him to go to celcom centre to verify here and there because we're not using celcom's line.
this is 2010, wake up people.!
if we still need to step at the centre just to change the bill type, aren't this just a sign that we're not so virtual-competent?
oh not us. our services are.
P.S. who ever use celcom broadband, please go for paperless bill. we don't really check our bill, it is just the same data. go to your nearest center, some people tried to do that by calling 1111 but failed. we could save more trees, and we could save more money. do this by Nov30. [they even put promotional time.]